Roll In New Customers

The Kids Skate Free (KSF) program provides families with an easy way to get out and enjoy healthy physical activity. With Kids Skate Free, you can create a consistent cycle of foot traffic that keeps your skating centers as an important part of the local community.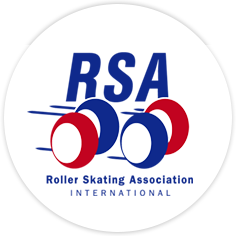 The Kids Skate Free program is offered through the Roller Skating Association International (RSA) and is included with the annual RSA membership fee. Rinks that are not RSA members can also participate by paying an annual participation fee. Given the many benefits of RSA membership, joining the RSA is an attractive choice for many rinks.
The Kids Skate Free program leverages the Hownd® Experience Promotion Platform to provide an easy-to-use experience that drives more visitors through your doors.
While you could limit your use of Hownd to the Kids Skate Free program, its full set of features can help drive even more of the sustainable foot traffic you need to grow. With web, email, social, mobile and Wi-Fi technologies, Hownd has helped thousands of merchants generate millions in new profitable revenue.
Get Started Quickly
It's easy! All we need are basic details about your rink, such as name, location, and special program hours in order to launch your Kids Skate Free promotion. And, if you choose to use other Hownd features, you get access to the full suite of our promotion distribution network. We send your promotions out to even more customers and provide great value. You have nothing to lose and everything to gain.
Enjoy Effortless Foot Traffic
Hownd is an effortless, fully automated, best practices platform that drives repeat, predictable and sustainable foot traffic. After you upload your existing customer list and add the popup to your website, we'll take it from there. Hownd will create and launch targeted promotions through multiple channels to bring more visitors through your doors.
Special Kids Skate Free Marketing Materials
Joining the Kids Skate Free program provides valuable exposure to your rink. Included is a listing on the kidsskatefree.com website, a promotional audio spot, a full-color flyer, a Kids Skate Free slide show, and a full-color parent's brochure. Additional marketing materials such as postcards and posters are also available for purchase from the RSA.
Reach New Consumers with the MyHownd™ Mobile App
MyHownd makes it easy for skaters to redeem their Kids Skate Free passes. It also helps them discover new promotions, redeem promos, and support merchants in their local community. At the same time, it provides you with a valuable new way to reach on-the-go consumers. Consumers get value and convenience and you get new customers: Everyone wins!
Expand Beyond Kids Skate Free for More Flexibility and Results
Once you understand the full value of Hownd, you can expand beyond the Kids Skate Free program to drive even more customer traffic. Enjoy unlimited promos, birthday promo drips, triggered bounceback programs, birthday and anniversary date collectors, and more.
Become a Kids Skate Free
Skate Center Today!
Kids Skate Free Brand Assets
Get Kids Skate Free logos and brand assets to use on your website or rink collateral to help spread word of your rinks participation in the program.
Still Have Questions?
Check out our Kids Skate Free knowledge base for FAQs or contact support@hownd.com.